About PresiDental Smiles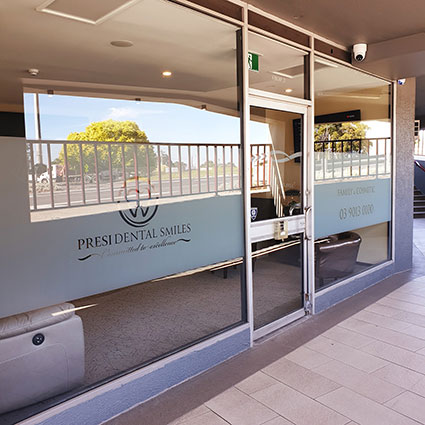 Although our practice is new, our dentist is not. Dr Wren Gardner (Dentist) has been in private practice since 1996. He opened PresiDental Smiles in 2021 to provide a unique, holistically minded approach to patient care. With a family of his own, Dr Wren and his wife settled in our community after moving back from the US to raise their children here. While in the states, Dr Wren extensively studied and practiced in the area of cosmetic dentistry.
Highest Level of Hygiene Protocols
Your safety is important to us. Our practice adheres to stringent hygiene practices to eliminate the risk of any exposure to outside elements or cross-contamination between other individuals. In addition to utilising hospital-grade sterilisation equipment, we only schedule one patient in our office at a time.
State-of-the-Art Care
We built our practice using the best resources and technology possible. From the latest model of treatment centres to digital scanning and paperless records, your care is both exceptional and efficient.
What Makes Us Different
When you visit our office, you'll be the only patient we're tending to at that time. We strictly reserve a block in our schedule for one individual, to ensure our undivided attention at all times. This personalised level of care also enhances the level of safety that we can offer to our patients during times of social distancing.
Lifelong Smile Care
As a family dentist, Dr Wren provides the type of lifelong dental care that your household can depend on. Whether you have young children or are looking to replace your missing teeth, we facilitate convenient and efficient services tailored to your situation.
Providing your family with care over the years ahead allows us to create lifelong bonds that minimise anxiety and ensure the best overall level of wellness.
From addressing isolated toothaches to full mouth rejuvenation and everything between, we're able to facilitate a personal, gentle care experience with a team you know and trust.
MEET DR WREN
Reserve Your First Appointment
Contact us today to request an appointment for you and your family.

About PresiDental Smiles | (03) 9013 0100