Smile Makeover at PresiDental Smiles

Your smile is one of your most important features. It is one of the first things people notice about you, and it can significantly impact the impression you make on others in both personal and professional interactions.
A smile makeover can help you achieve the smile of your dreams, allowing you to flash it with confidence and pride.
What is a Smile Makeover?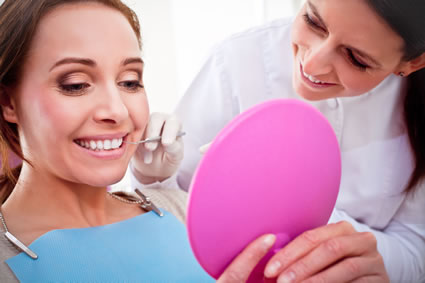 A smile makeover consists of one or more cosmetic dentistry procedures that are performed to improve the appearance of your smile.
Every smile makeover is unique, and Dr. Gardner will tailor your procedure to address your aesthetic goals. It can be as minimal as a teeth whitening procedure and as extensive as a full mouth reconstruction.
Dr. Gardner will spend as much time as necessary educating you about your choices. He will explain the benefits and drawbacks of each option in order to allow you to make a fully informed decision about your procedure.
If you would like to find out the best treatment plan to achieve your goals, we recommend speaking with Dr. Wren Gardner in person.
Ringwood North dentist Dr. Gardner will evaluate your teeth, gum tissue, facial appearance, skin tone, and hair color in order to ensure your new smile achieves balance and harmony with the rest of your features. Depending on your unique needs and aesthetic goals, your smile makeover may consist of one or more of the following procedures:



If you would like to see what your new smile will look like, Dr. Gardner can perform a mock up for a fee. If you choose to move forward with your smile makeover, the fee for the mock up will be applied to your procedure.
In order to help you achieve the beautiful smile you desire, Dr. Gardner will consider the following factors when devising your smile makeover treatment plan:

Tooth color
Alignment and spacing issues
Missing teeth
Tooth length and shape
Uneven gum tissue
Schedule a Consultation Today
To learn more about how you can benefit from a smile makeover, please contact PresiDental Smiles today to schedule a consultation with Dr. Gardner.
CONTACT US

Smile Makeover in Ringwood North VIC | (03) 9013 0100