Meet Dr Wren Gardner (Dentist)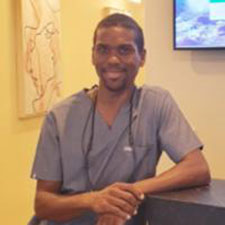 Dr Wren has been a practicing dentist since 1996. After completing an undergraduate degree in biology, he went on to attend dental school in the United States. During dental school, he also worked in a biological science department as a lab technician.
After entering private practice, he spent extensive amounts of time studying and providing cosmetic dentistry services, training with some of the world's most premier post-graduate programs, such as the Las Vegas Institute for Advanced Dental Studies.
Dr Wren is a member of the American Academy of Cosmetic Dentistry. He is also an Invisalign® certified provider.
Patient-Centred Care Approach
In addition to caring for smiles, Dr Wren focuses on a holistic approach to dentistry. His mission is to see patients as a whole, considering how their health and wellness impact that of their mouths (and vice versa). This more conscious awareness is important for total health, due to the close relationship between the oral and systemic body systems.
With a passion for creating the healthiest and best smile possible for his patients, Dr Wren enjoys seeing both the health and emotional benefits that his services provide. From addressing small cavities to completely transforming a person's appearance, he is committed to ensuring a personalised and gentle care process from start to finish. So much so that no other patients are booked in our office during your dental appointment.
As a holistically-minded dentist, Dr Wren is dedicated to a conservative approach to dental care. He only recommends the same types of treatment that he would want for his own family.
EXPLORE OUR SERVICES
Outside of the Office
When he isn't busy caring for patients, Dr Wren loves to spend time with his wife and children, taking them to various places and watching them grow up. He's also an avid golfer and enjoys trying new types of cuisines.
Request an Appointment Today
Reserve your one-on-one appointment with Dr Wren today when you book online or contact us to schedule.

Dr Wren Gardner (Dentist) | (03) 9013 0100